Photos of Salvador in Brazil, a Cultural and Historical Treasure
The capital city of Bahia state in Brazil is a treasure trove of history and culture.
Salvador da Bahia, or just Salvador, is a sprawling state capital that ticks all the right boxes for an urban cultural adventure. It has grand Carnival celebrations, an incredible music and cultural scene, and an Old Town at its center that is a charming UNESCO World Heritage Site. This city is, in fact, considered the birthplace of many aspects of Brazilian culture. As such, it has the energy and the rough but enigmatic beauty you would expect from a Brazilian city. Here is a look at some of the scenes from the streets of Salvador da Bahia. ALSO READ: Photos of Seville That Show the Beauty of This Incredible City
The historic centre of Salvador, Brazil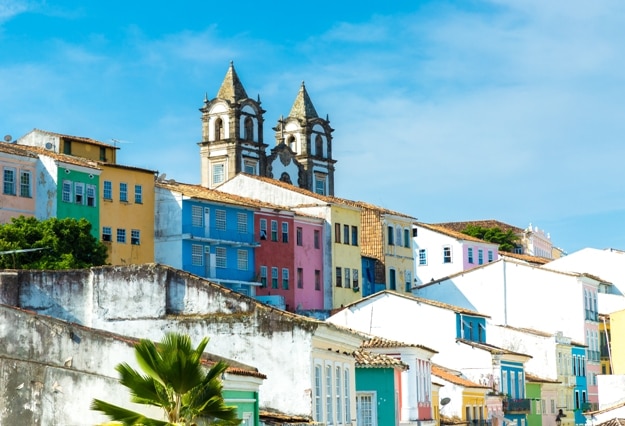 Porto da Barra beach in Salvador da Bahia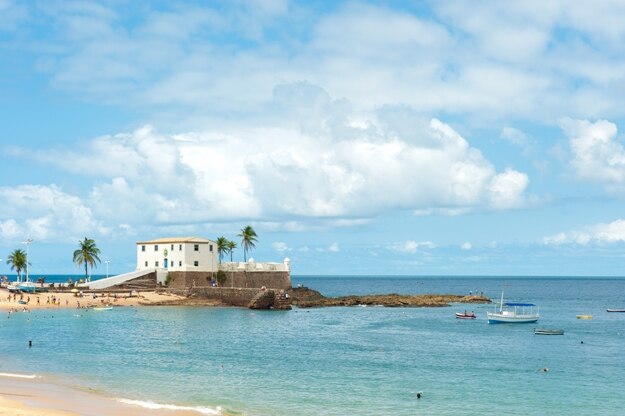 Another view of Barra beach in the beautiful city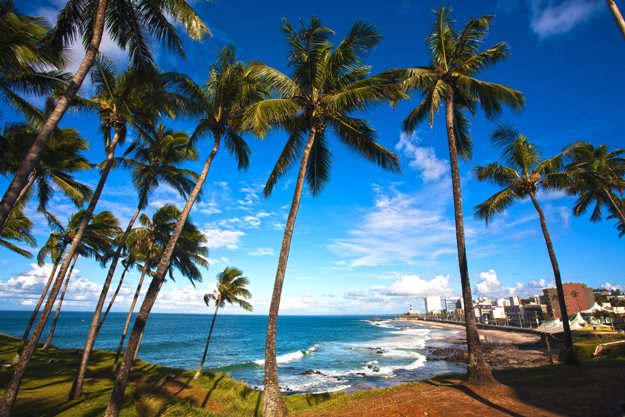 Aerial view of the cityscape of Salvador da Bahia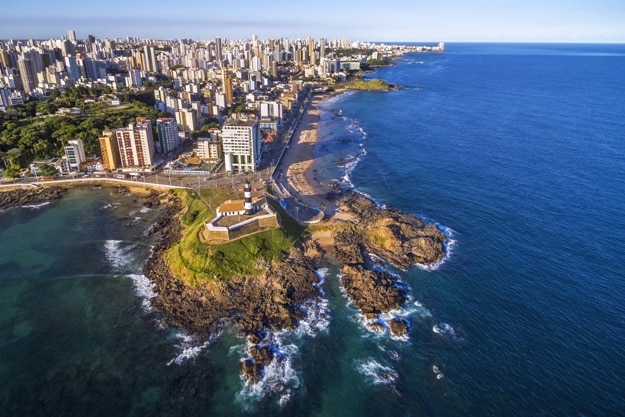 Lacerda Elevator and All Saints Bay (Baia de Todos os Santos)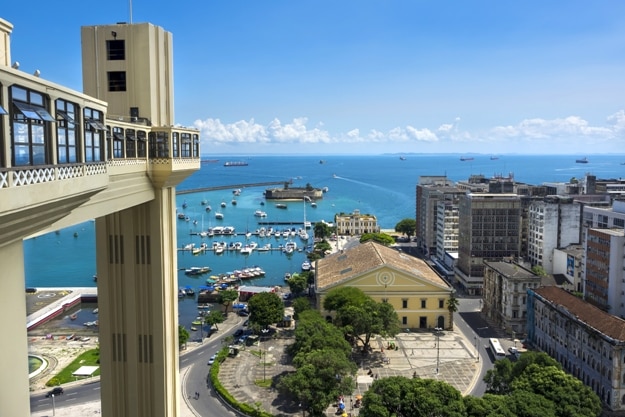 Bonfim Church in Salvador, with prayer ribbons seen below
Brazilian afro man making a wish with the colorful religious ribbons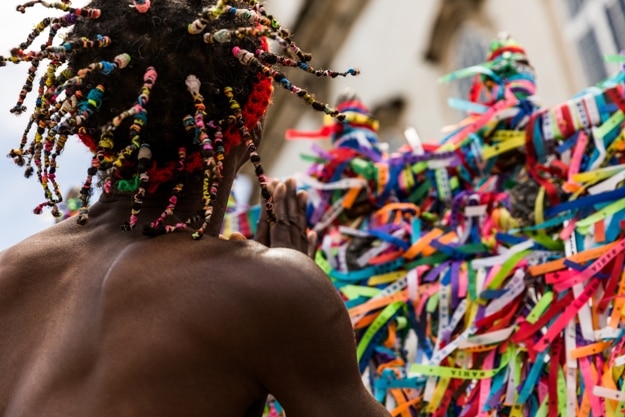 A view of Gamboa in Salvador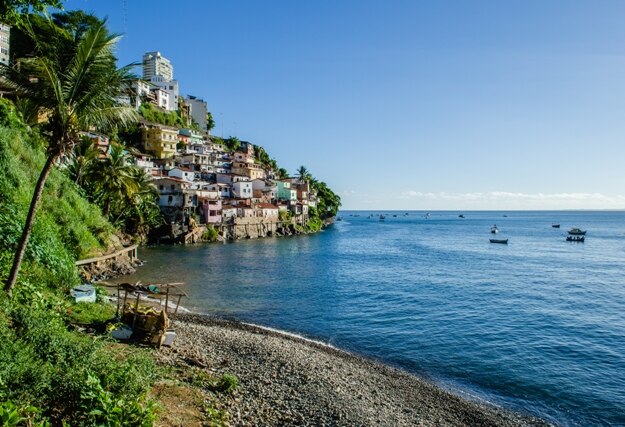 Group of people playing Capoeira in the city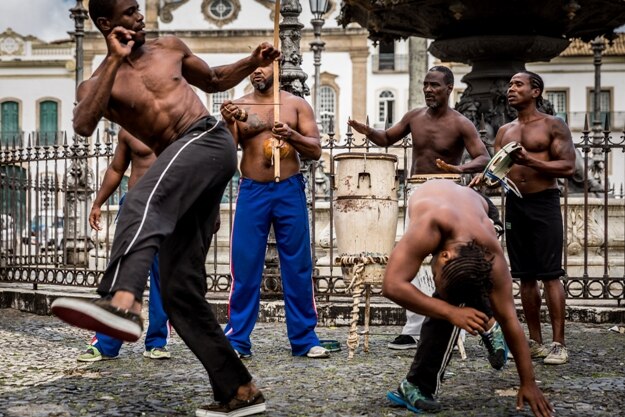 Street stall selling fruit in Salvador, Brazil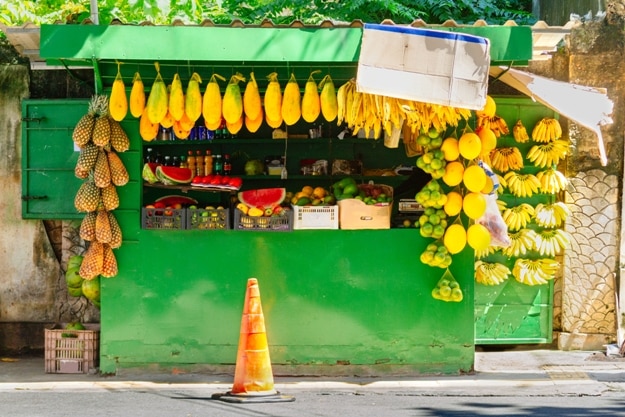 Old town of Salvador de Bahia, a World Heritage Site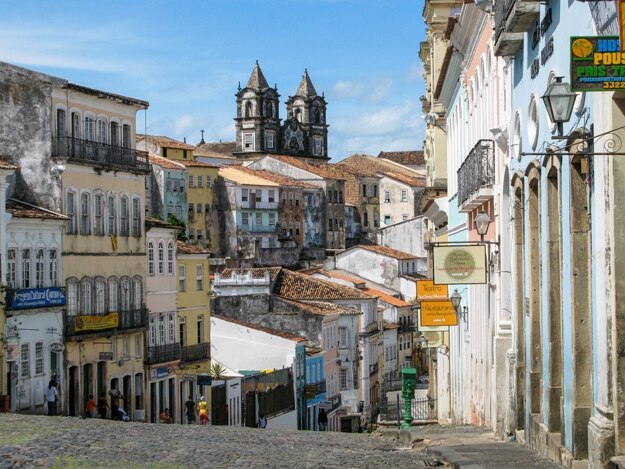 Pelourinho (Pillory), a historic neighborhood in western Salvador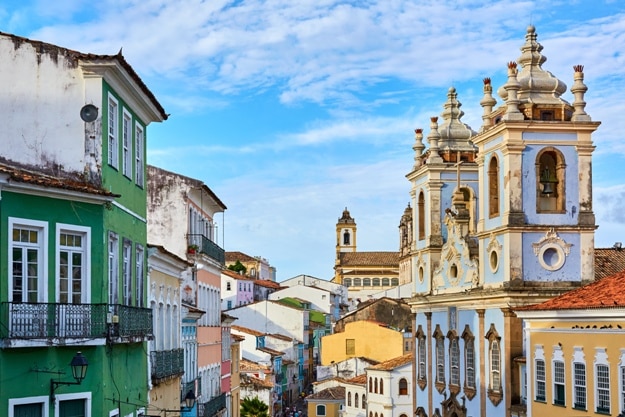 The Old Town is full of examples of 17th- and 18th-century architecture, a reflection of Salvador's past as the capital of the New World colony of Portugal. The city today has an evolved culture, thanks to its incredible music and arts movement. You will hear the beat of drums and the dance of festivals almost any day you walk along the colonial streets. In the evenings, you will smell the acarajé cooking in the air and see the elegant capoeira dance at plazas. This is a city that blends African and Portuguese cultures and traditions to form a distinctive one of its own. And for that alone, Salvador da Bahia is worth the visit.