These 6 Beautiful Hill Stations Around Chennai Are a Must-visit
If you want to getaway from Chennai for a short trip, these are some of the hill stations that you must explore.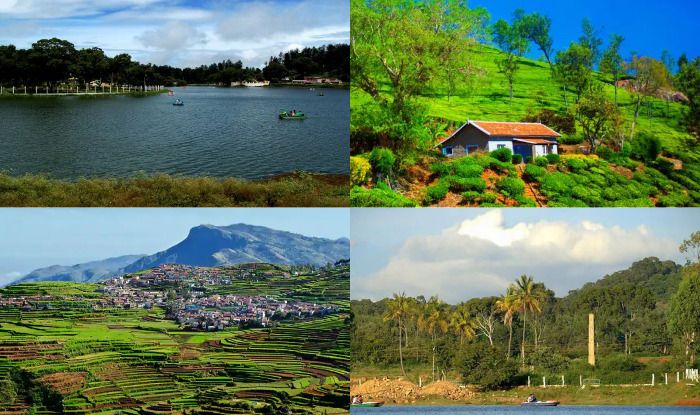 South India is filled with several natural beauties. From serene beaches to ancient temples and hilly terrains, there is a lot that the South of India has. And if we have to talk particularly about Chennai, the capital city of Tamil Nadu is filled with numerous places of attraction. This city usually sees a hot climate most time of the year. Chennai is said to be one of the biggest educational centres in the country. Chennai also takes pride in being one of the Indian cities that is most visited by international tourists and it stands 47th in the world.
And why not, Chennai not only has thousands of beautiful temples and art and performing centers, but its close proximity to several other beautiful hill stations also makes it an apt place to visit. While foreign tourists have been visiting this beautiful city a lot, why don't you consider visiting these quaint hill stations yourself? We have listed down the six best hill stations around Chennai that you must explore for a perfect weekend getaway.
1. Yelagiri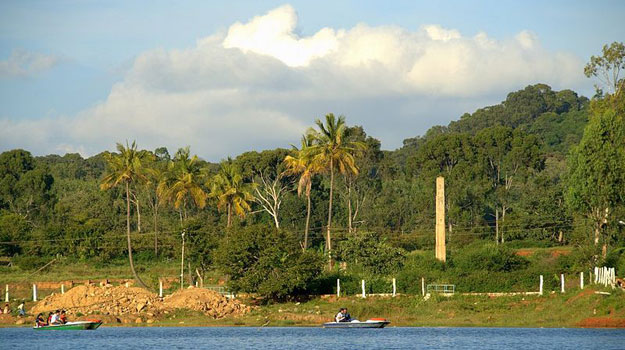 Yelagiri is a quaint and charming hill station that may not be as popular as the other hill stations around Chennai, but it does have an allure of its own. A favourite place among trekkers, Yelagiri makes for a perfect weekend getaway spot from Chennai. Located at a height of 4626 feet and situated in the Vellore district, Yelagiri gets its popularity from picturesque landscapes, stunning green valleys and also their vibrant rose gardens and orchards. Yelagiri has 14 beautiful, small villages that are all surrounded by majestic hills. If you are an adventure junkie you are sure to love this place since it also has several trekking activities and also rock climbing and paragliding. There is nothing more than this that one can wish for.
Distance from Chennai: Approx 230 km
2. Yercaud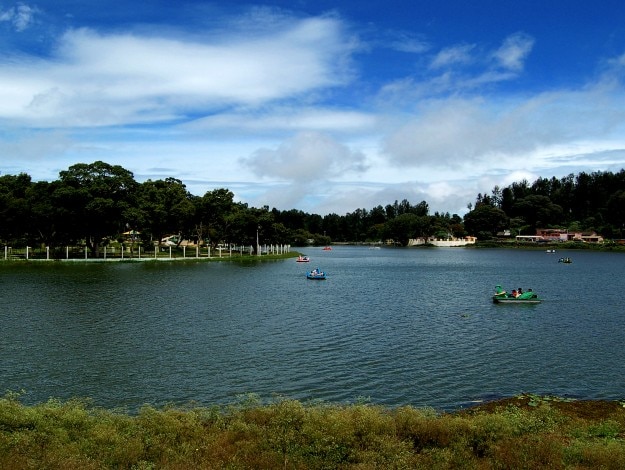 If you have been for planning for a long time to take a trip to any hill station from Chennai, but haven't been able to decide, then Yercaud is the place to be. A small yet very beautiful hill station situated in Salem district, Yercaud is the perfect place for all those who are seeking respite from the crowd.
Nestled beautifully in Shevaroys hills, the location of this hill station is itself very scenic and a treat to the eyes. Unlike Yelagiri, Yercaud is pretty popular among tourists and it is also called the Jewel of the South. If you just want to relax and unwind, all you need to do is stay at a resort that overlooks the spectacular views of nature and lush greenery. Else you could also consider going for trekking. For those who love wildlife, this place is a true paradise. Because Yercaud has a reserve forest, you might be lucky enough to spot foxes, squirrels, deer, snakes and birds like kites bulbuls among several others.
Distance from Chennai: Approx 370 km
3. Kodaikanal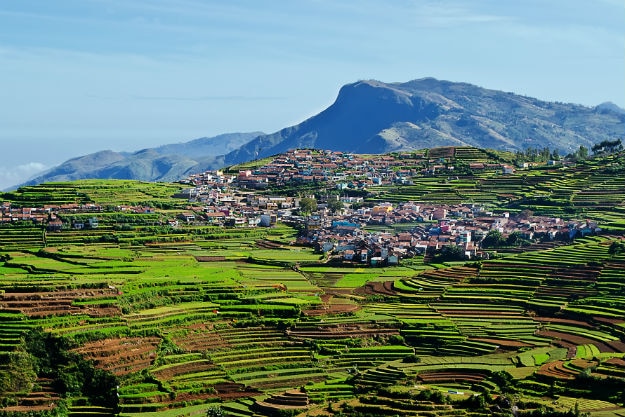 Another very popular hill station is Kodaikanal that is visited by tourists from all over. This hill station has also been a favourite honeymoon destination. The soothing climate and the serene landscapes make this place an ideal spot for a weekend getaway for people living in Chennai. Also known as the Princess Hill Station, the hills get covered by clouds that are a magical sight to look at. The lush greenery and the exclusive flora and fauna give Kodaikanal a charming and attractive look. From all the places of attraction, you must definitely not miss the Dolphin nose, Kodai Lake and also the Coaker's walk.
Distance from Chennai: Approx 529 km
4. Coonoor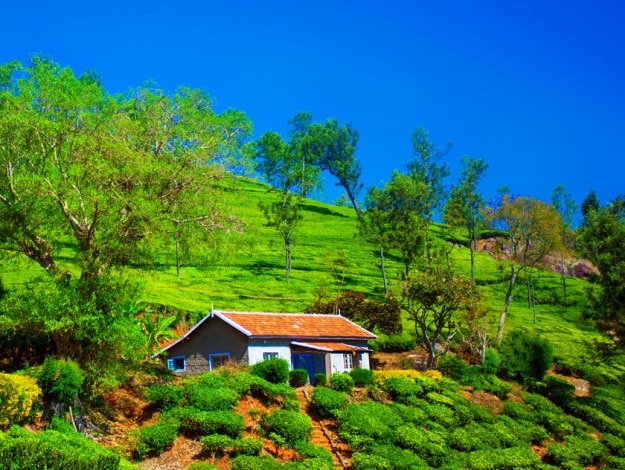 Coonoor, situated in Nilgiris district in Tamil Nadu is mostly known for its Nilgiri tea production. Coonoor, which lies at an elevation of 1850 meters, is the second biggest hill station after Ooty that is situated in the Nilgiri hills. The reason why you must visit Coonoor for a weekend trip is the serene ambiance, solitude, lush greenery and trekking routes.
Coonoor is the base of trekking and you can trek all your way up to the hills. The Droog fort is one place of interest that most tourists visit on their trip to Coonoor. To view cascading waterfalls, the Law's Falls is one of the best that you will have in this hill station. Coonoor has some really good guesthouses and hotels that you can consider or accommodation.
Distance from Chennai: Approx 545 km
5. Madikeri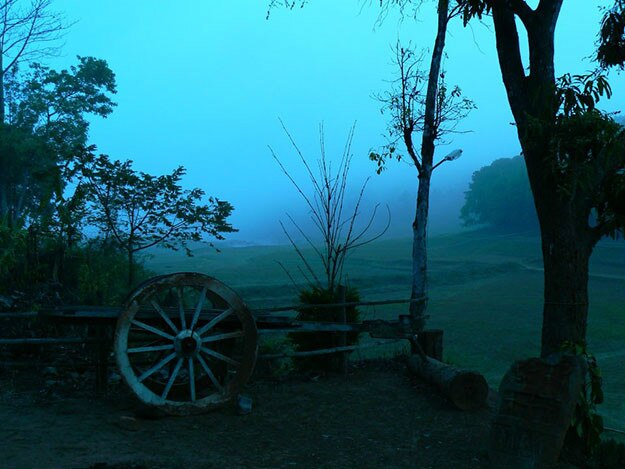 Madikeri, situated in Karnataka is another well-known hill station that is also the most preferred weekend escape from Chennai. Though it is popular, no amount of urbanization has managed to ruin nature in this area. Untouched nature, quiet, peaceful ambiance and least pollution make Madikeri one of the most perfect hill stations to visit. If you want to take an eagle's view of the whole area, you just need to trek till Raja's Point. You will be treated to spectacular views of the charm and allure of this beautiful hill station. Apart from this, you can also explore places like the Madikeri Fort and the several waterfalls that this hill station has.
Distance from Chennai: Approx 585 km
6. Horsley Hills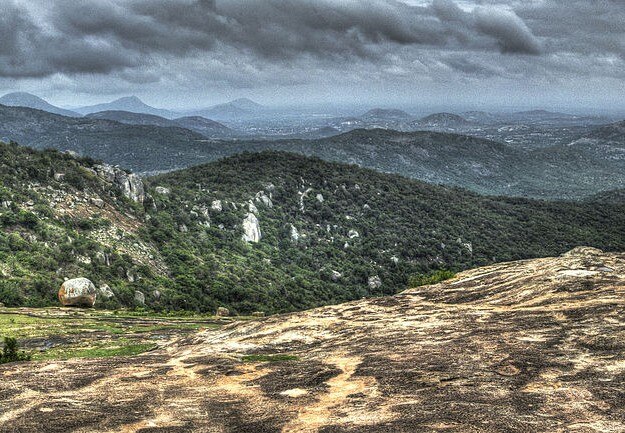 If you love the sight of majestic hills amidst moving clouds and lush greenery around, then Horsley Hills is the place for you. Horsley Hills is a group of several hills and it was named after a British collector. Situated in Andhra Pradesh, this hill resort makes for a perfect vacation spot.  The unspoiled environs of Horsley Hills will leave you enchanted. You can also visit places of attraction around it like the Gangotri Lake, Horsley museum and the Environmental park. If you want to do something really exciting and thrilling, you can also try zorbing that is the only activity you will find here.
Distance from Chennai: Approx 280 km