These Are Some Places in Delhi That You Can Definitely Visit at Night
If you prefer going out at night, then you will enjoy visiting these places in Delhi.
Delhi is one of India's most vibrant destinations. It is home to some of the finest monuments in the country which are all major tourist attractions. Be it the historic sites or the modern complexes, every part of Delhi is enchanting. There is something to do in Delhi no matter what hour of the day it is. While most people prefer sight-seeing during the day, you will be surprised to see how amazing some of the popular attractions in Delhi look at night. Here are some of the best places in Delhi that you can visit at night.
India Gate
India Gate is a popular war memorial that is visited by tourists throughout the day. However, at night, it looks spectacular and makes for a great drive with your friends. You may have seen a glimpse of this feeling in the popular Bollywood movie Rang De Basanti when Aamir Khan and gang drive past the memorial.
Red Fort
The venue for India's famous Republic Day parade and also one of the most historic forts of the country, the Red Fort is a photographer's delight at night. The red bricks in yellow lights make for a pretty picture and a magnificent sight.
Qutub Minar
Known to be India's tallest minaret, the Qutub Minar looks stunning in the night light not just because of its height but its fantastic location in the historical complex.
Hauz Khas Village
This one is for the party animals and night owls. If you wish to witness the vibrant nightlife, great street food and lovely youth of Delhi, Hauz Khas is the place to be after sundown.
Akshardham temple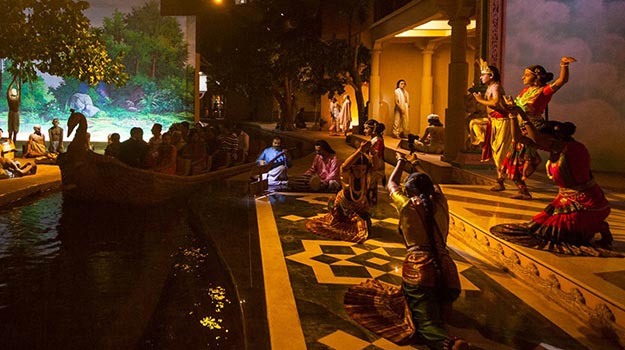 The late evening light and sound show at Akshardham temple is an experience worth having. The magnificent temple that is renowned for its architecture looks beautiful at night and can be seen in all its glory from afar.
Chandni Chowk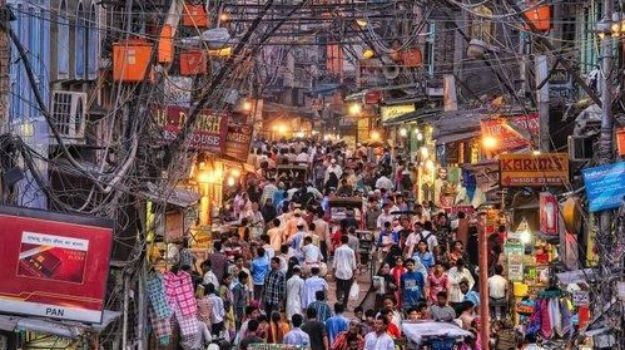 Known for its busy market and lip-smacking street food, Chandni Chowk gets busy at night with people rushing to their favorite eateries. It is here that you can feel the pulse of Delhi at night.
Gurudwara Bangla Sahib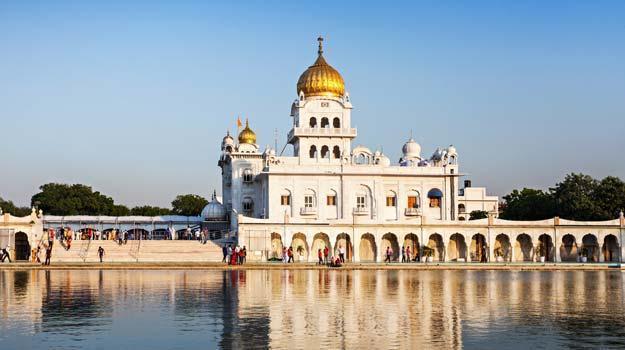 The marvelous Bangla Sahib gurudwara becomes all the more alluring at night when its lights are turned on. Not only is it a wonderful sight, but it is also a great option for some serene time at night in the capital city.