Why Visit Chail – Home to The Highest Cricket Ground in The World
Along with bounteous natural beauty, Chail offers adventure and sightseeing in equal measure.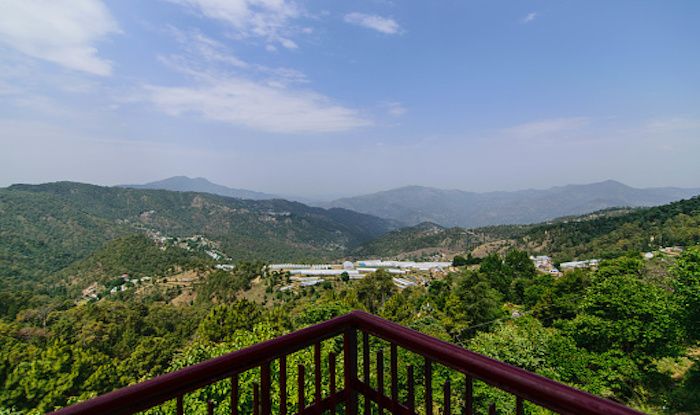 One of the prettiest hill stations of Himachal Pradesh, Chail is known for it's stunning natural beauty. Located at a height of 2,250m above sea level, the town was put on the map for its cricket ground – the highest in the world – used also for playing polo. The dense forests of Chail offer trekking, hiking and camping opportunities to travellers and much needed quiet to anyone looking for a peaceful holiday.
Although you cannot enter the Cricket Ground, but can take a good look at it from outside, it is still worth the effort. After all, it's the highest cricket ground in the world, located at 2,444m above sea level.
For those interested in history and architecture, a visit to Chail Palace is also a must. Built by the Maharaja of Patiala during British Raj, it served as a summer retreat palace in the bygone era, and stands today as a heritage hotel. The architecture is said to transport the onlooker into the Victorian era. A stay here is highly recommended when in Chail.
View this post on Instagram
What was once the hunting ground of the royalty, Chail Wildlife Sanctuary is home to a number of rare animal and bird species such as the Himalayan black bear, European red deer, common langur, sambar and black-napped hare. It's a perfect place for bird-watchers and animal lovers, and commands a visit if want to spend some time amidst wildlife.
Among the temples, Sidh Baba Ka Mandir and Kali ka Tibba are worth a visit for their intriguing history and location. While Sidh Baba Ka Mandir is said to be built where Sidh Baba had meditated for years, Kali ka Tibba is dedicated to Goddess Kali. Though it's a bit of a trek to Kali ka Tibba, the gorgeous views of the Shivalik Range from the top make it worth the effort.