Here's What You Must Experience When You Visit Guwahati in Assam
Situated on Brahmaputra River, Guwahati is a Beautiful Blend of Old And The New.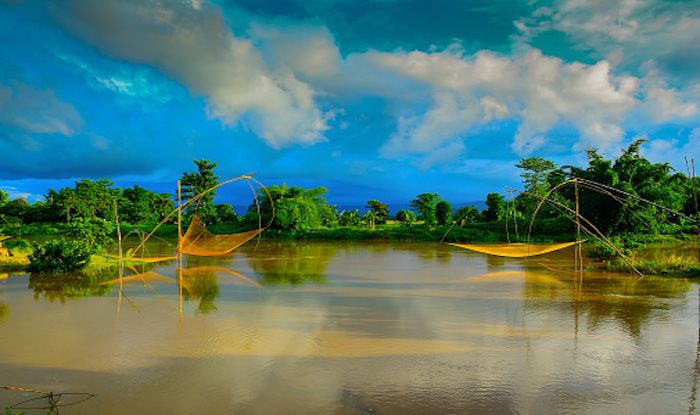 Situated on the mighty Brahmaputra River in north east, Guwahati is a beautiful blend of old and the new. A city shaped by time, while the age-old temples take you back in the history, the fast-paced urbanisation keeps up with the modern times. There's a lot to learn and experience in Assam's most dazzling city Guwahati.
If you've been curious about the local Ahom culture and folklore, head straight to Assam State Museum to get an in-depth idea about it. It is one of the best museums in North India to house artefacts as old as 7th-century; an absolute paradise for history buffs. If you're excited at the idea of star-gazing in the city, remember to visit Guwahati Planetarium – a place for astro-lovers that conducts great sky-watching sessions. The shows happen at regular intervals and are available in English, Hindi, and Assamese.
When you are in Guwahati, you have got to hop on to a cruise at the Brahmaputra river and have this dreamy experience. Cruising on the river is one of the most enjoyable things to do in Guwahati. From candle-lit dinner to watching alluring sunset on the river, there can be nothing more magical than being on a cruise line here.
View this post on Instagram
Another attraction is the Pobitora Wildlife Sanctuary – home to the great Indian one-horned rhino, an indigenous and endangered species. If you a wildlife enthusiast and love clicking photographs, this place is sure to give you some spectacular shots. Get up, close and personal with rhinos, elephants, and a number of exotic birds here.
For some alone time and introspection, you could consider heading to Deepor Beel. It is a freshwater lake in the south-west of Guwahati. Considered as one of the biggest lakes in Brahmaputra Valley, it is also a paradise for bird-watchers. Winters are the best time to spot migratory birds which fly down here from the mountains due to extreme weather conditions there.
Incase you have children with you, a great place for kids here is the Assam State Zoo. The zoo is quite large and houses a number of animals like rhinos, monkeys, and pelicans. The zoo also has a vibrant fauna and is located in the beautiful setting of the Madgharia hills.