Witness The Geminids Meteor Shower in Alwar This December
Witness The Geminids Meteor Shower in Alwar This December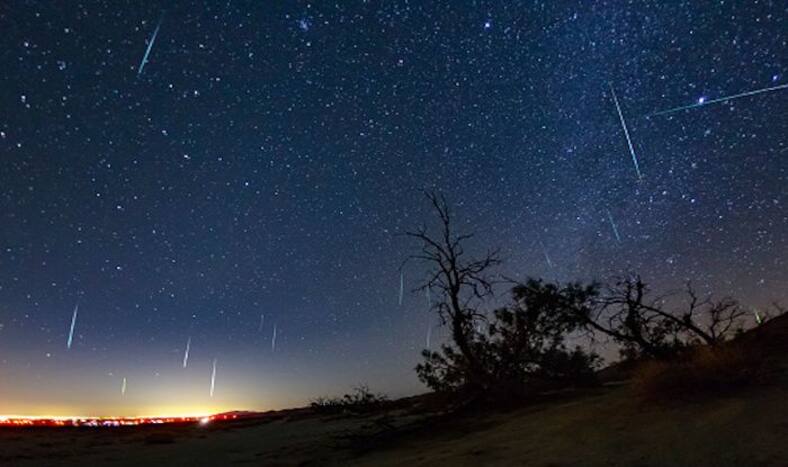 The Geminids are considered to be one of the most spectacular meteor showers of the year, with the possibility of sighting around 120 meteors per hour. It owes its name to the constellation Gemini because the meteors emerge from this constellation in the sky. The shower is about to happen on December 14 and 15 and if you're an astro-enthusiast, there's good news for you.
You can witness the magnanimous meteor shower at Sariska Tiger Reserve in Alwar, Rajasthan. Only 5 hours from Delhi by road, it's the best place to watch the sky-wonder in India. What a wonderful way of experiencing it without having to travel all the way to the hills.
You can take the help of an organisation that focuses on astro-based travel experiences. They organise these brilliant events where you can observe the shower with the help of best equipment, under the guidance of professional astronomers. Sariska has been chosen to witness the shower because it has no traces of light or pollution, hence making for a conducive environment for proper sighting.
Station yourself at a luxury resort in Sariska, and after dinner, head to the site where you will probably spend a few hours watching the meteor shower. A professional astronomer is going to accompany and educate you about the meteor shower. There's will be a photography session spearheaded by professional astro-photographers. Don't forget to bring out your own camera and capture the wondrous beauty of the meteor shower.
You could couple your trip with a few other things to see in Rajasthan, making the most of your travel. Explore the pristine Mansarovar Lake, the well-known Parashar Rishi Temple and the most haunted fort – Bhangarh Fort – in India. This once-in-a-lifetime experience may cost you somewhere around 7 – 8k, but will be well worth it.