Yercaud Has The Most Abundant Fruit And Spice Plantations in Tamil Nadu
Apart From The Common Coffee Plantations, Yercaud Has The Best Fruit And Spice Plantations In Tamil Nadu.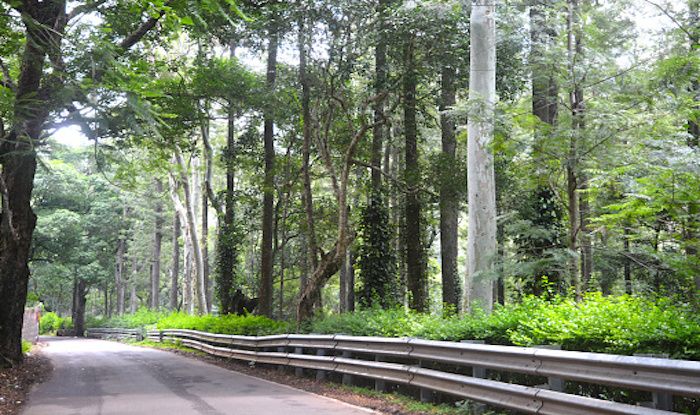 Situated at an altitude of 4970 feet, on the Shevaroy Hills of the Eastern Ghats of Northern Tamil Nadu, Yercaud is this township  that is abundantly rich in natural resources. In fact, due to the abundance of trees near the lake, the locals started calling it Yercaud, which when broken comes to Yeri as in Lake and Kaadu as in Forest. Yercaud is also known as the Jewel of the South.
Yercaud predominantly is home to short and rocky hills of the Eastern Ghats and has a cool climate all year long. If you want to try visiting somewhere less touristy in Tamil Nadu, this place is your answer. It is a great substitute for other hill stations of the state such as Udhagamandalam or Kodaikanal that are slightly more expensive than Yercaud.
Attractions that must see here are the Orchidarium which is maintained by the Botanical Survey of India; aplenty coffee plantations in the area and the gorgeous orange groves found in this region. Other major productions of the area include bananas, pears, jack fruit and spices like pepper. If you're an adventure junkie, the best way to get your adrenaline rush here is by trekking.
Apart from flora, Yercaud has a beautiful variety of fauna that include bison, deer, rabbit, hare, foxes, mongoose, squirrels, partridges, snakes, bulbuls, kite, sparrows, and swallows.
When in Yercaud, remember to explore the highest point which is the Servarayan Temple at 5,326 feet. Other places of interest here are the Yercaud Lake – a picturesque water body surrounded by gardens. It's rather refreshing to go for boating in the cold water of this lake.
Maintained by the Horticultural Department the Anna Park is located near the Lake. It houses a variety of species of plants found around the Shevaroy Hills. The Annual Flower show in the month of May is something spectacular; it's worth planning a trip around that time. Another lovely sightseeing place is the Lady's Seat; it overlooks the serpentine ghat road and provides a breath-taking view. The travellers can have a panoramic view of the plains below and the Mettur Dam on the Cauvery river, through the telescope mounted at the Lady's seat watch tower.
Located on the eastern part of Yercaud, Pagoda Point is 5km from the Yercaud Lake. It's a vantage point from where you can get panoramic views of Salem, where the cool breeze and mystic ambience add to the overall beauty of the place.
Subscribe Now
Enroll for our free updates