Girl Viral Video – Watch Ambidextrous Girl From Mangalore Can Write in 11 Different Styles
Aadi Swaroopa is the fastest writer with a speed of 40 words per minute.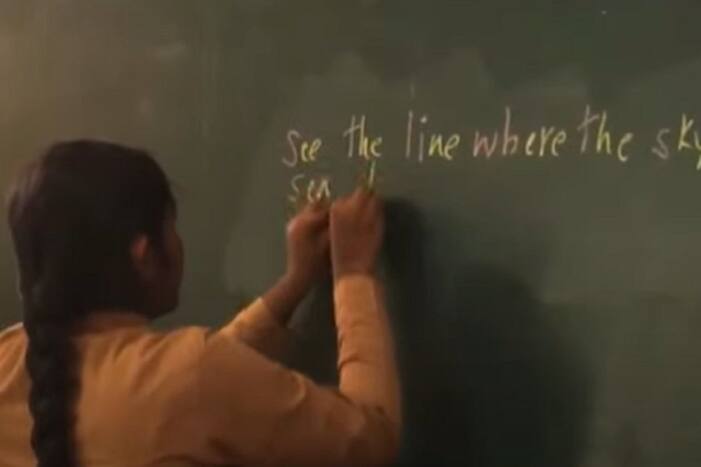 Bengaluru Girl Viral Video: Sometimes God-gifted children stand out in the crowd for their unique talents. Yes, you are right. Meet Aadi Swaroopa, a 16-year-old multi-talented girl from Mangalore, who has created a world record for writing the most number of words with both hands (left to right) simultaneously in one minute. Moreover, she can also write with her both hands at the same time. She is the fastest writer with a speed of 40 words per minute. More interestingly, she can write in 11 different styles such as right hand speed, left hand speed, reverser running, mirror image, hetero topic, hetero linguistic, exchange, opposite direction, uni direction, dancing, and blind folding.
She is 'Aadi Swaroopa' from Mangalore. She can WRITE in 11 different style. Both Parts of her BRAIN functions at the Same Time, one in a million. Amazing!

This Skill is Known as Ambidexterityhttps://t.co/n3p0LtLksT pic.twitter.com/31g58QrDlb

— Ravi Karkara (@ravikarkara) February 5, 2023
"I have set a record with writing with my both hands. I have 10 different talents also. I am planning to set a record next year with my 10 different talents," Swaroopa said.
Having two records already to her credit, including one Guinness record, ambidextrous Aadi Swaroopa wants to set more records in diverse fields.
The young child says that she can write in English and Kannada, with both hands at the same time. Apart from this, she also knows the art of mimicry and singing, she was quoted as saying by the ANI. Her mother said that with practice, Swaroopa became proficient in her skills and can now write 45 words in a minute with both hands.
She was awarded Exclusive World Record on August 14 by the Bareilly-based Lata Foundation in Uttar Pradesh for making a record of 40-45 words per minute in English with both hands at a time.
Even though she did not go to a formal school for studying in regular classes, she is preparing to appear as an external candidate for the SSLC board exam in March-April 2021. The state education department conducts the test for Class X students every year.
Furthermore, Swaroopa is ambitious to set at least 10 world records by harnessing her born talent in creative and fine arts, spanning artistic skills with hands, vocal cords, fingers and gestures.