Baahubali Movie Inspired Stunt Claims Two Lives! Tourists From Mumbai Jump to Death at Mahuli Waterfalls
A 27-year-old businessman from Mumbai and his friend died after falling from a great height at the Mahuli Waterfalls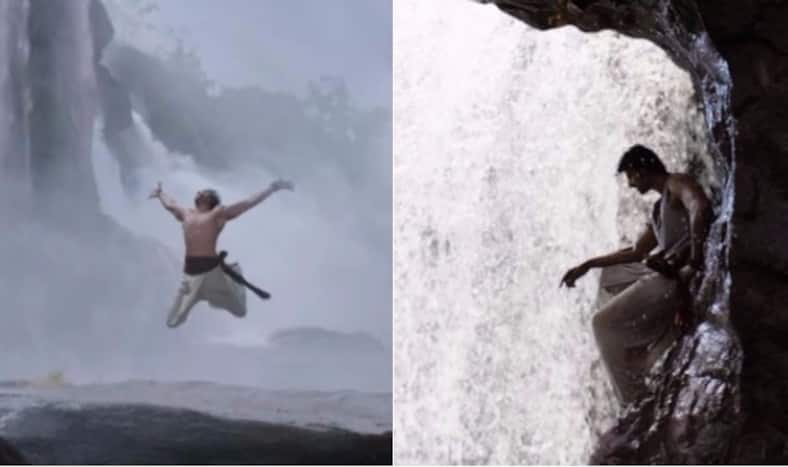 Baahubali series has been one phenomenal series for Indian cinema and fans still cannot get over the two movies, months after the release of Baahubali 2: The Conclusion. however, the Bahubali craze has now claimed two lives as two fans jumped to death as they tried to recreate the iconic waterfall jump in Baahubali movie. People from Mumbai have been rushing to the Mahuli fort in Shahapur, and many have been trying to recreate the iconic Bahubali stunt. Recently, a 27-year-old businessman from Mumbai and his friend died after falling from a great height. This video on Baahubali 2 hilariously explains the obsession of fans.

According to a report in Mumbai Mirror, Indrapal Patil visited the Mahuli waterfall with his friends on July 14 and died as he fell from the height. The police also informed that tourists have been coming to the famous waterfalls in the hopes of trying to recreate the Bahubali stunt and several people have sustained injuries as people climb to dangerous heights and leap into the gushing water of the Mahuli waterfall. The police said that the number of cases of such senseless stunts has been on the rise and they are striving to patrol the area. Bahubali 2 movie posters get a makeover by Tamil wedding planners and Pakistani film buffs, Tiger cub named Baahubali as the craze continues!
PI of Shahapur police station, BH Pawar said, "Eyewitnesses informed that the deceased jumped – rather than fell – from a height, tried to land on his feet, missed and went underwater. His friends got him out. It appears that these leaps are inspired by the jump in the movie Baahubali." Sadly this is not the first time that such stunts have been performed by men. The police said that it is common for people, either in the intoxicated or sober, to perform stunts that end up hurting them.
However, the businessman's brother, Mahendra is claiming that his brother was not someone to do such risky stunts. The "My brother was pushed. It must have either been a planned attack, or someone might have accidentally or playfully pushed him," the heart broked brother claimed. Indrapal is survived by his wife, and his family is still trying to figure out exactly what happened. Meanwhile, the Shahapur police said that they are considering making the tourist spot a no-entry zone, owing to the increased number of accidents.