Do You Keep Cash in a Bank Locker? If Yes, This Viral Video is a Must Watch!
It seems, money is no longer safe even in a bank locker! Know why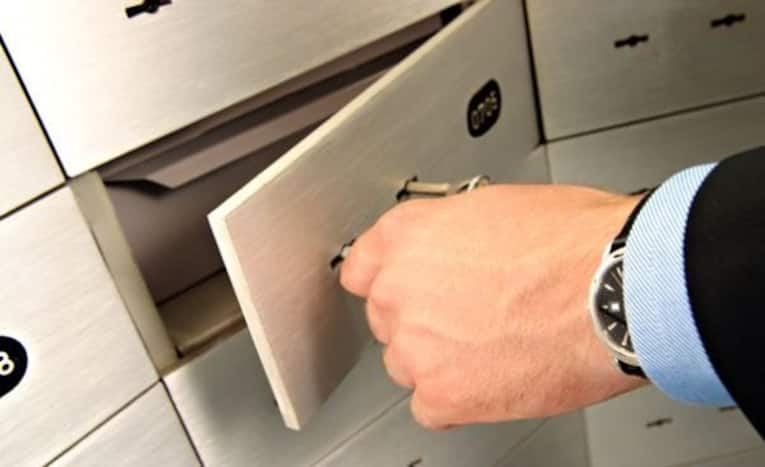 Vadodara: Considering safety, many customers in India prefer to keep their valuable belongings such as gold, cash and important documents, in bank lockers. However, it seems, money is no longer safe even in a bank locker! An account holder in Gujarat's Vadodara got the shock of his life after discovering that termites had feasted on his money kept in a locker.
According to reports, the bank account holder had kept notes amounting to Rs 2.20 lakh, in locker number 252, in Bank of Baroda's Pratap Nagar branch. When he opened the locker, he was shocked to see the cash eaten up by termites.
Here is a video of the same:
After the incident, the account holder complained to the bank manager and demanded the money back. Meanwhile, many questions have been raised on the security system of Bank of Baroda.
Here is the official statement released by the bank:
"In an unnatural incident at our Pratap nagar branch in Vadodara, a small portion of a customer's cash was damaged due to termite infestation. Bank of Baroda would like to assure all our customers that we have taken immediate steps to rectify this situation. Disinfection of the branch premises is being conducted so as to ensure that this incident will not recur. We have also taken the customer's complaint into cognizance and shall do the needful as soon as possible."
However, according to the RBI, banks are in no way responsible or liable for the content kept in the locker, even in the event of theft, burglary or similar unforeseen events. Since the cash was eaten up in the locker, the bank can't be responsible for that.
Notably, banks charge a nominal annual rent, which depends on the size of the locker and the centre at which the branch is located. These lockers are usually allotted to consumers on a first-come, first-serve basis by the bank. As per a Money Control report, rental charges of public sector banks such as State Bank of India and Union bank of India are between Rs 1,000 and 8,000  including GST, whereas private sector banks such as Axis Bank and Karur Vysya Bank levy Rs 1,500 to Rs 22,000 including GST.