No Masks Required: This Restaurant Calls Masks as 'Face Diapers', Sparks Outrage on Social Media
A restaurant has gone viral and sparked a social media outrage for its controversial mask policy.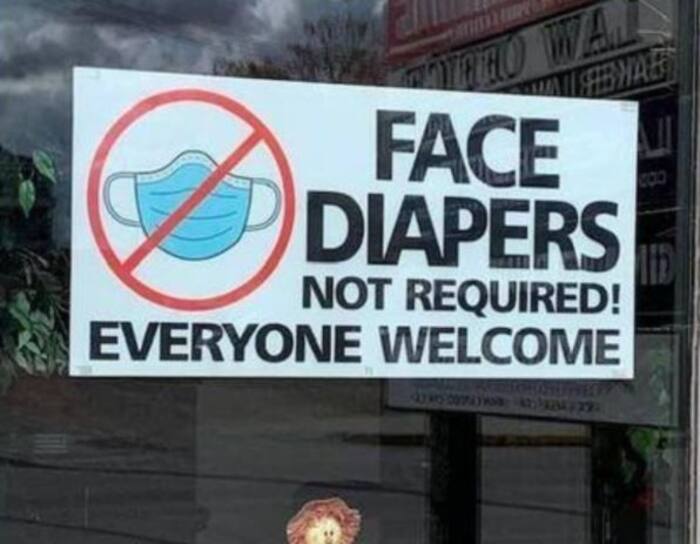 With coronavirus still wreaking havoc around the world, medical authorities and international bodies like the World Health Organisation have insisted that people across the globe should continue wearing the mask. However, a restaurant in US thinks differently! Recently, a restaurant in the US state of Florida sparked social media outrage for its controversial no-mask policy.
"FACE DIAPERS NOT REQUIRED! EVERYONE WELCOME," declares the sign at BeckyJack's Food Shack in Hernando County, Florida. The restaurant posted the picture on Facebook for Valentine's Day with the caption "Happy Valentine's Day," and a heart emoji. "A friendly reminder that we DO NOT require Face Masks. The picture is accompanied by an image of a blue disposable mask overlaid by a red 'banned' symbol.
Soon after, many slammed the irresponsible policy of the restaurant. A woman visiting from Orange County, Florida, told local NBC station WFLA that she found the restaurant's sign "stressful and disrespectful." Another responded sarcastically saying, ""Soooooo… you don't like to follow health and hygiene guidelines then? Yes please, ill have a side of salmonella with my covid air thank you."
Check out the picture here:
However, many also defended the new policy with one user saying, "What's all the stupid crying about? You're gonna take the diaper off to eat, drink and yap your trap. Now can you do all that without breathing on people? I now believe that Becky Jacks will be a much more pleasant atmosphere WITHOUT all of your political correctness."
Jesse Fox, owner of Beckjanck's Food Shack, said he just wanted customers to know wearing a mask is not required for customers or staff.
"We did a post just trying to be proactive, letting everybody know what the mask requirement is or isn't at Beckyjack's because some people were coming in … they were surprised that we weren't wearing masks," Fox told WFLA.
According to the CDC, it is recommended that people wear masks in public settings, at events and gatherings. "CDC recommends masks to reduce the risk of COVID-19 spread. Masks are currently recommended for employees and for customers as much as possible when not eating or drinking and when social distancing measures are difficult to maintain," the CDC website reads.
However, the CDC leaves decisions about restaurant mask rules to local governments.