Pair of Premium Yubari Melons Fetched a Record of 3.2 Million Yen in Japan Auction
Premium fruits in Japan are considered a status symbol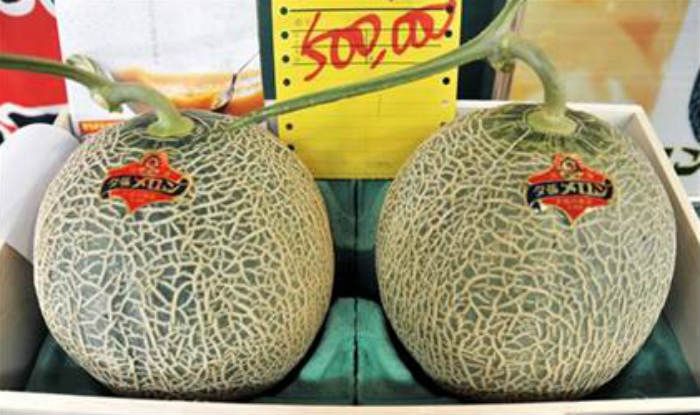 Japan is a country where fruits are considered as a status symbol and resemble a social prestige. In a bid of the social status symbol, a pair of premium melons was sold for 3.2 million yen ($29,300) at an auction on May 26. The winning bid was placed by a local fruit packing firm at the auction that was held at the Sapporo Central Wholesale Market in northern Hokkaido.
Market official Tatsuro Shibuta spoke to Agence France-Presse and said, "Yubari melons are growing well this year as sunshine hours have been long since early May."
Even two years ago, the first Yubari melons fetched 3.0 million yen in Japan. The luxury fruit resembles such a status symbol that people in Japan gift it to their friends as colleagues.
Yubari melons best quality is predicted by its perfect spheres with a smooth and patterned rind. The fruit is usually sold in a wooden box.
In comparison to other countries, a regular fruit is also expensive in Japan. A regular Apple cost nothing less than $3.
Seasonal fruits offering also attracts a huge amount of buyers seeking the extravaganza edibles and fruits to maintain their social status.