World Music Day brings the grand events to Indian metro cities! Here are the best offers for WMD2017
Fête de la Musique or World Music Day is basically a day for musicians from all over the world to unite and celebrate the power of music and appreciate the art.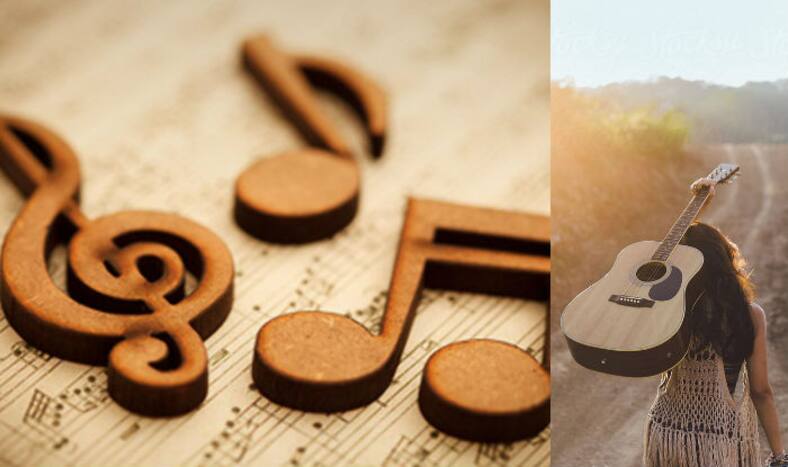 World Music Day or Fête de la Musique is the annual music celebration that takes place on June 21 every year. This musical event falls on the same day as International Yoga Day and is widely celebrated in the United Kingdom and gaining popularity in India and other countries. World Music Day is also called as Make Music Day and is different from the International Music Day that is recognised by UNESCO but this day is being celebrated on a grand scale in India with various special events and musical options being planned by pubs and restaurants.
The concept of World Music Day began in France back in 1982 and is being adopted by more than 120 countries already. Fête de la Musique is basically a day for musicians from all over the world to unite and celebrate the power of music and appreciate the art. This musical festival is being celebrated in India as well with various popular attractions like the Institut Francais India, The Irish Pub, Sofitel Mumbai, High Street Pheonix and other popular restaurants and pubs organising special concerts and events to bring music closer to people.
Twitter is already full of celebratory messages that promote music and the concept of World Music Day. However, these events are promoting the spirit of the festival and encouraging people to get out on the streets, bring out their musical side and simply enjoy this beautiful day. the idea of World Music Day came to Maurice Fleuret and is based on the idea that "the music everywhere and the concert nowhere." Here are the best offers and events to celebrate World Music Day on June 21, 2017.
The Irish House Mumbai has some class plans
We've got our very own human jukebox Rupin Pahwa in the house on #WorldMusicDay! Head to our Lower Parel outpost tomorrow, 9 PM onwards. pic.twitter.com/vBfz2bSCNA

— The Irish House (@theirish_house) June 20, 2017

There are various options for finding your Happy Place
On #WorldMusicDay, let's eliminate all the problems and make the world a happy place. pic.twitter.com/y201v2mkwq

— Radisson Blu Marina (@RDBMarina) June 20, 2017

High Street Pheonix has some special plans
Music is a form of art that goes in the ears and straight to the heart. Come celebrate #WorldMusicDay with us, tomorrow 6:30 pm onwards. pic.twitter.com/xM54Y6Ly3Y

— High Street Phoenix (@gophoenixing) June 20, 2017

The Music School is mixing the city
It's the day for music & melody with @TrueSchoolMusic #WorldMusicDay. Sign up today! Visit https://t.co/vgb7BkxdMp#MixTheCity #UKIndia2017 pic.twitter.com/ZOmi6eQlWc

— BritishCouncil India (@inBritish) June 20, 2017

And one with the mix of Indian meets western
Join us this #worldmusicday to experience a #mélange of #Indian and #Western #Music with a special dinner buffet at #SofitelMumbaiBKC. pic.twitter.com/gs8DV8Msr4

— Sofitel Mumbai BKC (@SofitelMumbai) June 19, 2017

Delhi has options of celebrating Yoga and Music
#WorldYogaDay is also #WorldMusicDay. Come celebrate these universals: #Yoga set to #French #music #France #India #WorldYogaDay2017 pic.twitter.com/yJbsB6UnZ4

— InstitutFrancaisInde (@IFInde) June 16, 2017

A Sing along for folks at Kolkata
Sing along to pop hits with Tanya & John & Bollywood and Tollywood numbers with Lagnajita, 21st June from 7 PM onward. #WorldMusicDay pic.twitter.com/ZJyTVvrWNM

— whatsup! (@whatsup_kol) June 20, 2017

Time to connect
Music connects people and people together line up a party. Let's celebrate MUSIC in its various forms as we celebrate #WorldMusicDay @ #MBar pic.twitter.com/pbHZxOZuk6

— MBarKitchen (@MBarKitchen) June 20, 2017
In addition to these events, there are various shows and events planned by music companies and radio stations. While each radio station has their own set of contests for celebrating the musical world, T-series has announced that they will be releasing their mix tape on World Music Day to make it much more entertaining. Music has always been the one go-to form of art that connects with people. World Music Day is an initiative of motivating people to bring out the musical side and promote music.